Learn more and get involved
Safeguard TV
Coming soon
One Man's Rubbish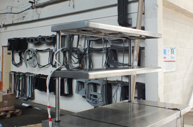 Is cash for good causes!
Meet the team and get in touch
Safeguard News
09 Dec 2013

Northern Bar & Restaurant ShowWe'll be at the Northern Bar and Restaurant Show March 2014. More details coming soon!...

09 Dec 2013

ChaophrayaWe're delighted to announce our latest new clients the exclusive city centre restaurant and ba...

09 Dec 2013

We're feeling very Parisian!One of the more interesting jobs we had last week was being flown to Paris to do some work! It was a...
Safeguard Online Store
Our online store will be launching soon. Our latest products will be displayed on here.