There's a massive skills shortage in our industries and we're always on the lookout for talented people to join our team.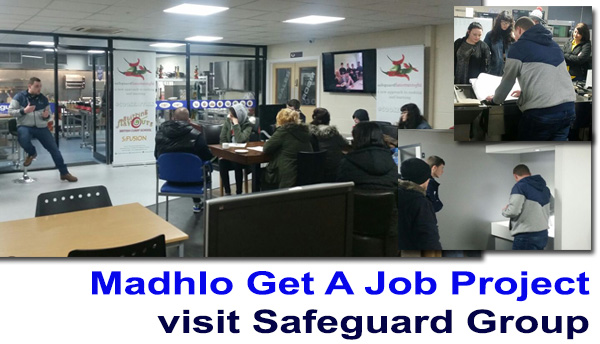 So when the Mahdlo Get a Job Project asked if they could bring their latest round of recruits to see what we do we were delighted to oblige.
Ben Ingham showed the young people round our Chadderton headquarters and introduced them to the wide range of opportunities on offer working not only in catering and hospitality but actually for Safeguard Group.
Ben says " We desperately need more talent and skills in our UK workforce. There's plenty of jobs out there and we don't just want people who are qualified. We're happy to train people and give them what they need not just to get the job but keep it. We're currently looking for staff for everything from admin to gas engineering. There's real potential in refrigeration, drainage, air conditioning and LPG the industries are booming and we need more people."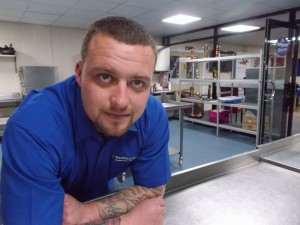 Ben also talked to the group about his new company SafeguardFusion Training Ltd and showed them round the kitchen and classrooms. " If young people want to learn we can help them. We've created our very own Level 1 Award and offer a certificate and diploma at Level 2. This is a great time to get into catering and hospitality and it doesn't mean that you have to take the traditional route."
To find out more about the Safeguard Fusion Training Academy visit www.safeguardfusion.com
They have Open Days on 23rd 24th February 11am -2.30pm and 5-8pm.
Latest News
19 Apr 2016

We're always hard at workTake a look at our work section to see what we've been working on. Click here There's pr...

19 Apr 2016

All the latestFind out what we've been up to by clicking here Our newsletter is free to read and there...

25 Mar 2016

RemployWe were delighted to welcome Remploy recently to take a tour of the brand new training kitchen deliv...
Contact Details
Unit E, Westwood Industrial Estate, Chadderton, Oldham OL9 9LZ, United Kingdom
0161 626 2202