LPG Trailer Servicing
LPG Servicing is a specialist service and new to Safeguard Group.
LPG is a higher calorific gas and requires smaller pipe sizes for the same kilowatt output.
LPG is heavier than air so has a requirement to ensure adequate low level venting of kitchens in the event of spillage.
At Safeguard all our work is GAS Safe and NIC EIC Certified.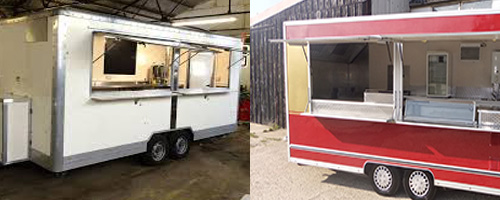 Our people and processes are trained and qualified in :
CMC1 – Core Comercial Mobile Catering
COMCAT 1,2,3,4
Commercial Catering Range Cookers
Commercial Catering Pressure / expansion vessels (coffee machines)
Commercial Catering Fat & Pressure Fryers
Commercial Catering Fish and Chip Ranges
Mobile Catering Range Cookers, Ovens
Mobile Catering Fryers, Griddles, Grills, Bain Maries
Mobile Catering Boilers
WAT1
Mobile Catering Instant Water Heaters
CGLP1
Commercial LPG Gas generators
REFLP2
LPG Gas Refrigerators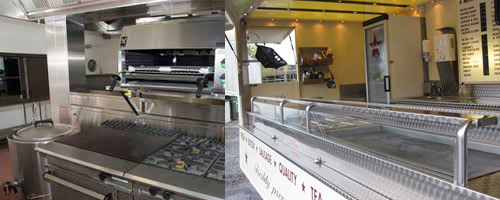 For commercial mobile catering trailers, we offer a one stop shop of quality products and fully qualified and experienced engineers to carry out the work safely and to regulation standards. All work is certificated upon completion we also offer an emergency repairs and regular maintenance package that's competitively priced.
Annual Gas Inspections are required by law for all commercial premises including Mobile Catering Vans, trailers and street traders. Safeguard Group can provide Gas safety Inspections and recognised LPG Gas Certificates for Mobile Catering Units.
We specialise in support and repairs for events IE festivals, trade-shows and food markets.
Click here to find out about LPG Conversion

One of the first carbon neutral buildings in the country – one of the few 100% LED lit
Latest News
19 Apr 2016

We're always hard at workTake a look at our work section to see what we've been working on. Click here There's pr...

19 Apr 2016

All the latestFind out what we've been up to by clicking here Our newsletter is free to read and there...

25 Mar 2016

RemployWe were delighted to welcome Remploy recently to take a tour of the brand new training kitchen deliv...
Contact Details
Unit E, Westwood Industrial Estate, Chadderton, Oldham OL9 9LZ, United Kingdom
0161 626 2202